Founders & Leadership
2018-2019 Board of Directors & Liaison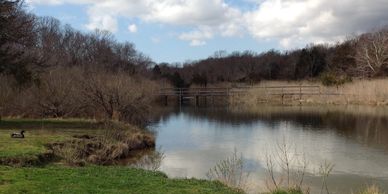 Ira Barocas
Kevin Bishop
Loring Bolger
Nick Bryan, Treasurer
Patrice Dalton
Christine Ganitsch
John Potter
Francesca Rheannon, President
Lisa Ruiz, Vice President & Secretary
The Board also recognizes the support of Susan McGraw Keber, East Hampton Trustee and APC Liaison to the Trustees
Cile Downs Co-Founder
Cile Downs is a founding member of APC. She was born in Waco, Texas in 1927 and moved to East Hampton in 1954 where she has been living and working since. She is a renowned painter whose many works convey a deep connection to the landscape surrounding Accabonac Harbor, where Ms. Downs has lived for over 5 decades. A collection of Cile's paintings from 1975-1989 are currently on display at the Arts Center at Duck Creek
Cile Downs - Green Living
Betty Franey, APC Co-Founder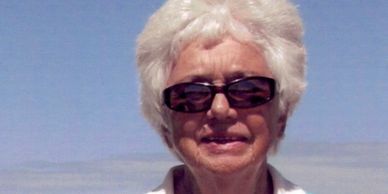 (1922-2008)
Elizabeth Franey resided in Springs for more than 50 years and was a founding member of the Accabonac Protection Committee,. Franey was a dedicated community volunteer, becoming chairperson of the annual Fisherman's Fair in Springs, and president of the Springs Improvement Society. She participated in the publication of "Springs, A Celebration," a history of the hamlet. She was also a founding member of the Cape Gardiner Civic Association in 1964. In 1985, the group became known as the Accabonac Protection Committee. Additonally, Franey was elected as an East Hampton Town Trustee, serving in 1984 and 1985. She also served as a member of the Springs Citizens Advisory Committee for three years, and was a trustee of the Nature Conservancy's East End chapter.
Perdita Schaffner, APC Co-Founder
(1919-2001)
Accabonac Protection Committee founding member Perdita Schaffner moved to Springs full-time in 1983 following the death of her husband. She developed a wide range of friends and activities here. Perdita began publishing essays in The East Hampton Star, in literary magazines such as Grand Street and American Scholar, and as prefaces or afterwords to editions of her mother's books. One of them is included in the recently-published Pushcart Book of Essays, a selection of work from America's small presses over the past 25 years that received the Pushcart Prize. She was a regular at meetings of a fiction-writing workshop founded by her neighbor Dwight Macdonald, as well as a Shakespeare-reading group. She became active on behalf of the Bay Street Theater and other local causes.
Sarah Lewis, APC Co-Founder
Jorie Latham, Past President